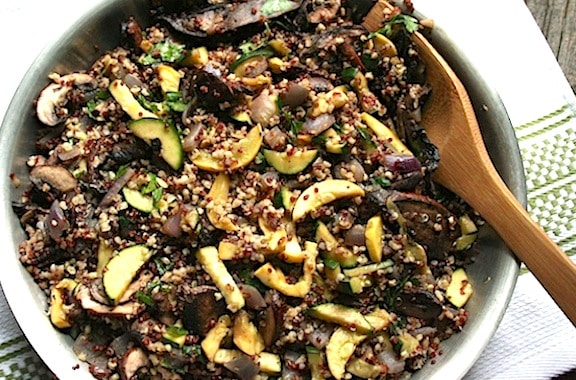 Ingredients
1 cup quinoa
1 tablespoon olive oil
1 pound cremini mushrooms, thinly sliced
5 cloves garlic, minced
1/2 teaspoon dried thyme
Kosher salt and freshly ground black pepper, to taste
2 tablespoons grated Parmesan
Instructions
In a large saucepan add 2 cups of water
Add quinoa and cook according to package instructions; set aside.
Heat olive oil in a large skillet over medium high heat
Add mushrooms, garlic and thyme, and cook, stirring occasionally, until tender
Season with salt and pepper, to taste
Stir in quinoa until well combined.
Serve immediately, garnished with Parmesan, if desired.